5 questions all interviewers should ask
5/16/2018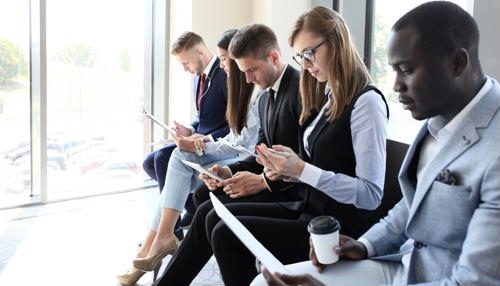 When companies have a job opening, they're likely to interview several candidates for the position. As a general rule of thumb, it's not always a good idea for every one of those interviews to follow some sort of rote "question-and-answer" script that may feel more like a verbal quiz than a conversation.
However, hiring managers should always ask a few key questions in job interviews as a means of determining if a candidate will be a good fit:
1. 'Have you ever had a difficult time with a colleague? Why?'
This is a slight tweak of the common "What is your worst quality?" question that's more focused on potential workplace conflicts that might arise, according to Glassdoor. After all, when people work in close proximity to each other for long periods of time, disagreements are sure to arise, and seeing how and why they might have cropped up in the past may be a window into how candidates handle such issues.
2. 'What career accomplishments are you happiest with?'
Glassdoor notes that this question can be effective because like the previous one, it leads interviewees to be more introspective and think about areas of pride based around the skills they've developed, potentially over years in their chosen fields. Moreover, it will allow hiring managers to get a better understanding of what the candidate valued about those accomplishments.
3. 'Can you describe your ideal work environment in just three words?'
Every office environment is different, and some aren't for everybody, according to The Muse. To that end, if interviewees say their ideal work environment is one that's quiet, and the company is usually a bustle of activity, that may highlight a disconnect. Conversely, if candidates' ideal office situation is a good descriptor for the company in question, that can help guarantee they'll be happy in the job if they otherwise qualify.
4. 'What's the first thing you would do if you got this job?'
As with some of the above questions, this one will give a good idea of what workers value and where they think their current skill sets can be best applied, The Muse added. That insight, in turn, may give companies a better idea of whether they think the new hire will be able to hit the ground running or require more skill development first.
5. 'What qualities do you look for in a boss?'
While some workers thrive being managed closely, others like to be left on their own more often than not, according to The Balance Careers. Interviewers will, of course, know what those people's potential bosses are like on a day-to-day basis, so this question is just another way of finding a good fit.
When companies are able to think outside the box with their questions and keep interviews conversational, they may be much more likely to find a candidate who fits their needs and will stick around for the long term.