Change up the interview process to find better candidates
5/16/2018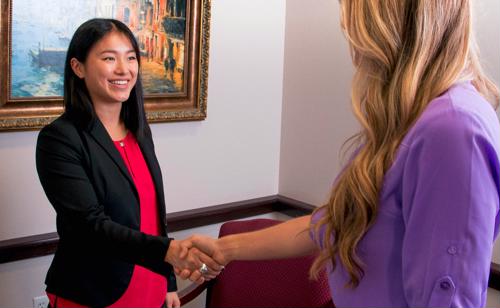 When businesses have open positions to fill, they often conduct internal and external searches for the right candidate. Internal searches are great for many companies because hiring managers will likely interview only those existing employees whose skills they know and who already know the company well. With external searches, there are a lot of unknown factors to comb through.
As such, it's vital for companies to review their external interview processes to ensure they are strong and will help them find the exact right candidate in as little time as possible, and on the first try, according to SocialTalent. One of the best ways to weed out applicants even before they get to the in-person interview portion of the search is to do rigorous research to learn more about them via social media; a good rule of thumb is to spend twice as much time researching as the interview is expected to take.
A new approach
In most standard job interview settings - the kind many people may not like to conduct or go through as an applicant - human resources employees or other supervisors may just ask an applicant a series of questions, often the same kinds as other employers (such as the infamous "What is your greatest weakness?"), SocialTalent noted. However, these inquiries may not be particularly productive because those who apply for numerous jobs in the same industry might eventually come up with some rote responses that answer the question with little additional insight.
By making the interview process more of a conversation than a sort of oral test, companies may have a much easier time both keeping applicants on their toes and getting more spontaneous, insightful answers, the report said.
Keep it comfortable
It may also be wise for companies to make sure applicants know how the interview is going to go in advance, according to Reed Global. Even a quick explainer of the process beforehand may put candidates more at ease and help them demonstrate their best qualities throughout the course of the conversation. Body language is an important part of determining how a person feels about the situation, so keeping applicants as loose as possible is going to be a better indicator of their daily job performance.
Likewise, it's important for recruiters and hiring managers to keep an open mind about candidates who might seem risky and feel free to discuss areas of concern about work history or other issues, according to Business News Daily. While advice this might seem to run counter to the idea of keeping candidates comfortable, it's important to be open and honest on both sides. Only then will interviewees get a feel for their potential new employers, and vice versa.
In general, when companies are able to make their interview approaches unique, they will also be more likely to find ideal candidates who might have otherwise slipped through the cracks of more traditional hiring processes.