Pre-employment tests you might encounter
4/30/2018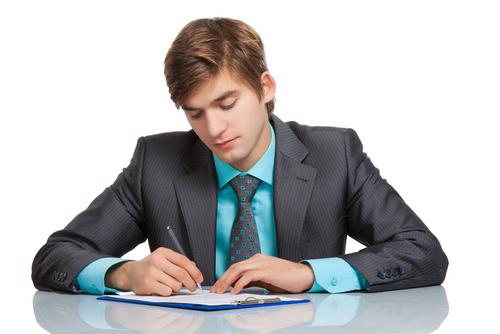 If you thought that you left tests behind in school, think again. Companies and temporary staffing agencies often use tests in the interview process as a way to evaluate candidates' strengths, personalities and weaknesses, as well as their understanding of technology and industry-related skills. Don't worry, though - the best way to ace all of these tests is to remain calm and draw on past experience. Answer the questions as well as you can, but don't worry excessively about the results; if you're a good fit for the job, it'll show on any exams.
Here are the most common types of tests you're likely to encounter and some tips for how to do well:
Personality tests
Personality tests are often given to candidates to help a company understand how that candidate thinks, relates to others and performs. The best thing about personality tests is that there is never a "wrong" answer, so you don't need to study for these. According the Society for Industrial and Organizational Psychology Journal, just answer each question as honestly as you can. Ignore the urge to answer in a way you think the company prefers, otherwise you may end up qualifying for a job you're a bad fit for.
Job skills tests
These tests assess how well you can perform certain job duties, like math skills, familiarity with industry-specific software, and open-ended questions that ask you to consider how you would handle a common situation in that role.
You can study for these exams by brushing up on skills important in your industry. For a reference on the skills you should study, review the job ad again, looking for noted skills and abilities. Pay special attention to any computer programs mentioned, typing speeds or technical abilities as these are most commonly tested.
Integrity tests
Integrity tests are similar to personality tests, but specifically evaluate a person's integrity. Questions are designed to assess what a candidate might do in certain situations, where that candidate's ethical considerations lie, and how honest a candidate is, according to Workable. Integrity has been shown to be a good measure of how successful employees will be, and these tests are particularly helpful for roles where the candidate would be working alone for long portions of time.
No matter what test you're asked to take, making sure you have enough sleep before the interview and come with a full stomach can help you get through the entire hiring process.