Best job markets in the Midwest
4/6/2018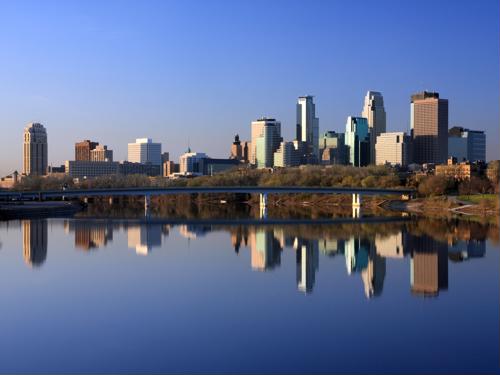 With unemployment rates at all time lows, it's no surprise that job markets have turned in candidates' favor as employers struggle to find qualified applicants. In the Midwest, unemployment levels are even lower than the rest of the country at only 3.6 percent, with the best rate in North Dakota at 2.6 percent, reported Adecco. In addition to high rates of employment, professions that are typically popular in the middle of the country are growing with jobs being added to fields including manufacturing, construction, retail and transportation.
Here are three of the best job markets in the Midwest if you're looking for the best city to begin your job search:
Minneapolis, Minnesota
Minneapolis is next to St. Paul, making it one of the "Twin Cities." For young people looking for a job, this is a great location since it has the highest employment levels for those aged 18-35, according to The Atlantic. It also ranks best for college graduation rates and median earnings for young adults. With 19 Fortune 500 companies headquartered here, there is a seemingly endless supply of work available. Combine that with the unusually low cost of living and beautiful outdoor scenery, and it's no surprise that this city has the second lowest outflow of every town in America.
Lincoln, Nebraska
Lincoln has an unemployment rate of only 2.8 percent, which makes it one of the lowest in the region. The University of Nebraska is one of the largest employers in the area, but a recent influx in tech companies provides a variety of jobs for skilled applicants, according to Moving.com. The median income is at $40,998 in this city that's recently been dubbed "Silicon Prairie."
Madison, Wisconsin
U.S. News and World Report ranked Madison as the eighteenth best city to live in. Several large companies are based in this region including American Family Insurance, American Girl Brands and Zendesk. For those looking to work in education, the University of Wisconsin-Madison has a highly regarded research facility available.
Those looking to work in health or technology will find this job market particularly favorable as medical tech giant Epic grows its headquarters just outside the city and the University of Wisconsin continues to expand and strengthen it's medical facilities.
The median income hovers around $49,000 per year which puts this city above the national average.
For anyone who has lived in this region for the last few decades, we're glad to say that the economy has turned around! These three cities are leading the economic charge and are a great place to begin a new career search.