When to turn down a job offer
4/3/2018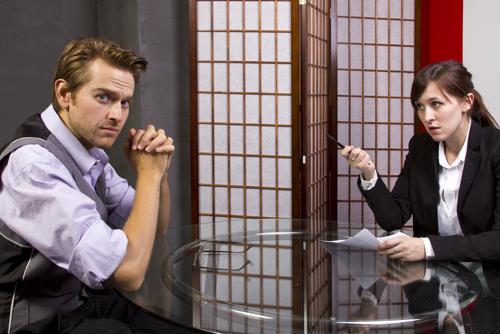 Unemployment was at a historic low of 4.1 percent in January with a staggering 6 million jobs available, reported the Bureau of Labor Statistics. It continues to be a candidate's market as unemployment rates stay low and employers struggle to find qualified workers. In years past, you may have felt pressure to accept a position that wasn't perfect, but now you're more likely to have multiple opportunities to choose from.
If you're invited to join a team after the interview process, these issues may make you consider turning down the offer:
Discrepancies
If you applied to a position that advertised a certain title or salary and then were given a different description of the role or wages during an interview, don't be afraid to ask for an explanation. In some cases, this can signal poor communication among different departments, explained Inc. In the worst scenarios, this can be a classic bait-and-switch situation during which an employer posts an attractive opportunity only to switch the details at the last minute, hoping to snag better talent than would normally apply.
The salary is too low
After being offered a smaller salary than anticipated, it's common practice to ask for more. Politely explain what your income requirements are and ask if there is any way the company can meet you closer to your desired level. If they cannot, ask if there are other perks or bonuses built in to help ease the difference.
When the final offer still falls below the amount you need to budget effectively, it may be time to move on.
Bad reputation
If you have any friends or family members at the company, check with them to get a feel for the culture. If you don't have any connections, there are plenty of online review sites that now allow past and present employees to anonymously share their salaries, opinions and experiences with a business. Look for reviews from people with a similar role to the one you're applying for and see if there are any negative trends or warning signs.
Always remember what makes one person happy may not be best for you. If you feel uncomfortable with the role, culture or other employees you met during the interview process, it never hurts to look elsewhere. Before declining the offer, you can also ask for a few days to think it over so you have extra time to consider the pros and cons.