Looking for work during the holiday season
12/10/2018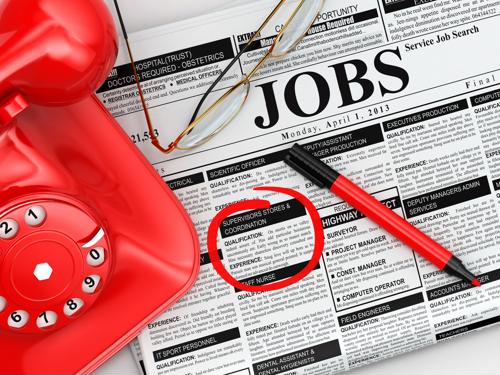 With Thanksgiving having come and gone, many people who were previously looking for work may choose to curtail their efforts during the holiday season. After all, this time of year can be stressful enough. Adding the pressure of sending resumes, writing cover letters and setting up interviews might not seem like a good idea.
However, experts largely agree that sticking with a job search throughout the holiday season is a wiser course of action, if only because companies need to keep hiring regardless of the season and - perhaps more importantly - other candidates may pull out of the market for the holidays as well.
The fact is that companies keep looking for hires even as the holidays approach, according to Monster. If companies aren't looking to hire before the end of the year, they certainly want to get their ducks in a row for the start of 2019 so newly hired employees can hit the ground running in early January.
That might require candidates to interview a day or two before or after Christmas, but having the level of flexibility often goes a long way toward boosting the chances a candidate gets hired, the report said.
"There's a belief that recruiting shuts down during the holidays," Roy Cohen, an executive coach and author of The Wall Street Professional's Survival Guide, told the site. "That's a myth - so when other people take off from their job searching during the holidays, you're at an advantage should an opportunity surface. It's all about numbers and odds."
Keep it up
With all that in mind, it's vital for job seekers to make sure they're doing as much searching now as they would in, say, June, because work doesn't stop even though more people are worrying about holiday shopping, according to The Balance Careers. In fact, because many people have more down time around the holidays, putting aside a few hours to really focus on a job search instead of heading to the mall can really pay off.
Likewise, because there are a lot of personal and professional gatherings at this time of year, workers can also use the opportunity to build their networks and let people know they're looking for a new position could really help as well.
Meeting everyone's needs
Because companies often want to have budgeting in place for the new year at least a few weeks in advance, they may be more eager to hire when the holidays roll around, The Balance Careers also noted. That may also give people a little more time to get their affairs in order at an old job, or enjoy a few more weeks of unemployment secure in the knowledge that they'll be back to work soon.
In fact, not only should job seekers keep up their efforts at this time of year, but it might be wise to double down on them to really help boost their chances of getting hired before the end of 2018.